Discover Jina Gelder's Wild North East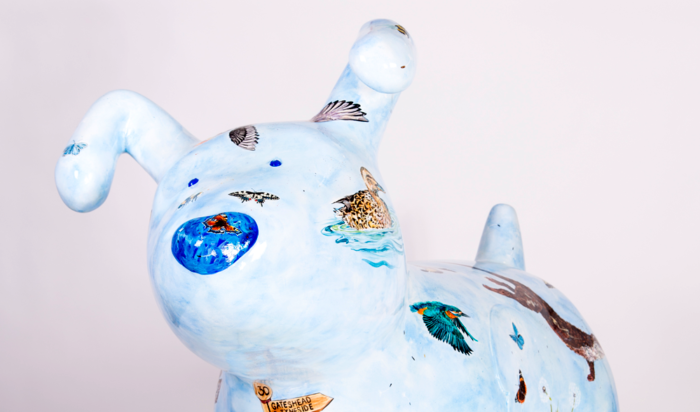 Meet Jina Gelder the artist behind the Wild North East Snowdog for Great North Snowdogs. Jina is based at the National Trust property Gibside in Rowlands Gill, Gateshead. She paints British wildlife using inks and watercolours and designs a range of homeware and gifts.
Which Snowdog did you design and what's the concept?
I designed 'Wild North East' for Great North Snowdogs. Initially, my design was simply to celebrate the natural world in the North East. However, after meeting with the staff and children at St Oswald's Hospice I adapted my design to include more elements that meant something to the young people, staff and families involved.
For example, butterflies (having short lives) and dandelions to relate to space within the hospice. I also included a wooden sign post on the front of my Snowdog to list all the places the children live who are currently using the hospice. It's been a fantastic change in how I normally work. The 3D canvas was a new challenge which I enjoyed and it was a great way in which I could help support a worthy cause.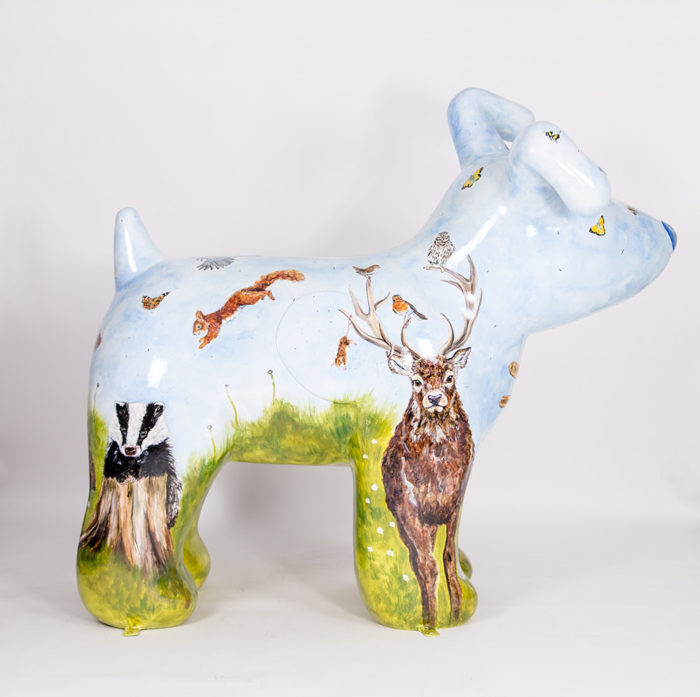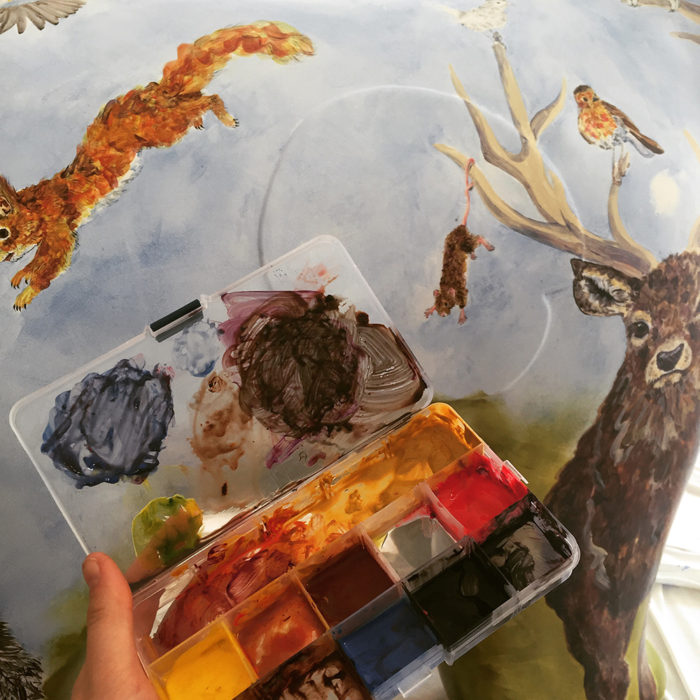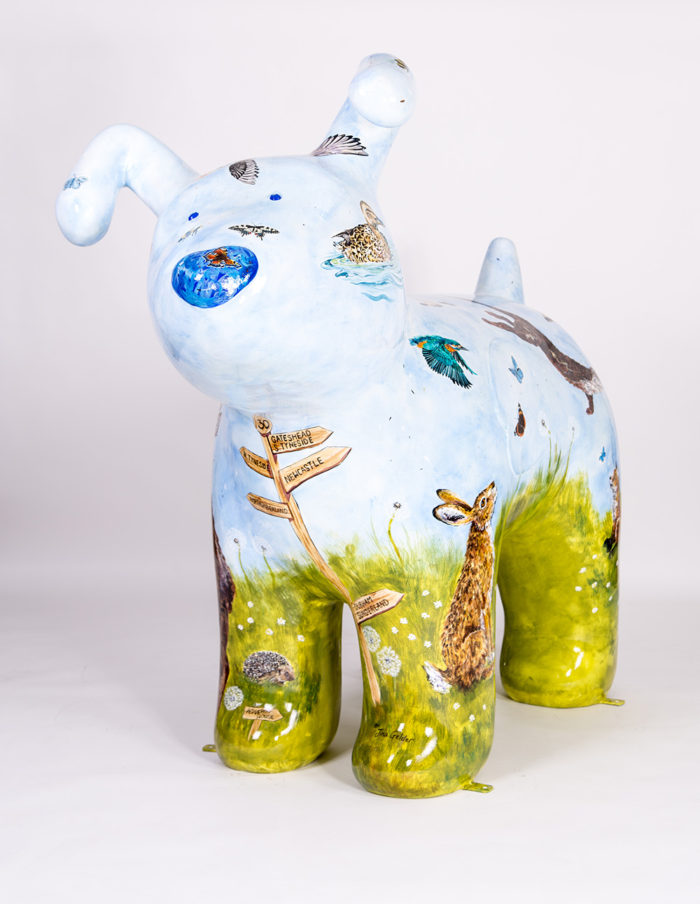 What's your earliest memory of The Snowman and The Snowdog?
I've always remembered the song 'Walking in the Air' but as a child, for a long time, I didn't know what it belonged to. It's only as I've gotten older that I have seen the books and animation. Last year I went to a performance at the Sage Gateshead with a live orchestral accompaniment to the film.
Do you have a favourite Snowdog?
I have always been a big fan of Chris Riddell, and as a child, his Edge Chronicle illustrations inspired me to draw, so I enjoyed his design as well as both dogs by Joanne Wishart and the dog by Jim Edwards. Sparky the Snowdog figurine is quite cute too, I like the simplicity of it with that added sparkle.
What project are you working on now?
Currently, I'm working on my products for Christmas including new teapots and my 2017 calendar with 12 of my paintings in. In terms of animal paintings, I have a chicken and a highland cow on my desk and I am also currently spending some much needed time on the on-going project that is my new house and decorating it.
——-
Like what you see? Check out Jina's website for more.
St Oswald's Hospice launch public appeal save Wild North East!
St Oswald's Hospice launched a public appeal to help save the Wild North East Snowdog, which holds a special place in their hearts as they watched, and even helped, paint him.
The Great North Snowdogs will be auctioned on 6 December to raise much-needed funds for the service and St Oswald's Hospice hope that with the public's help, they can bring Wild North East back home. Find out more about St Oswald's Hospice and what the Wild North East Snowdog means to them: http://www.stoswaldsuk.org/great-snowdogs/news/bring-him-home-children-ask-for-help-to-save-our-snowdog.aspx