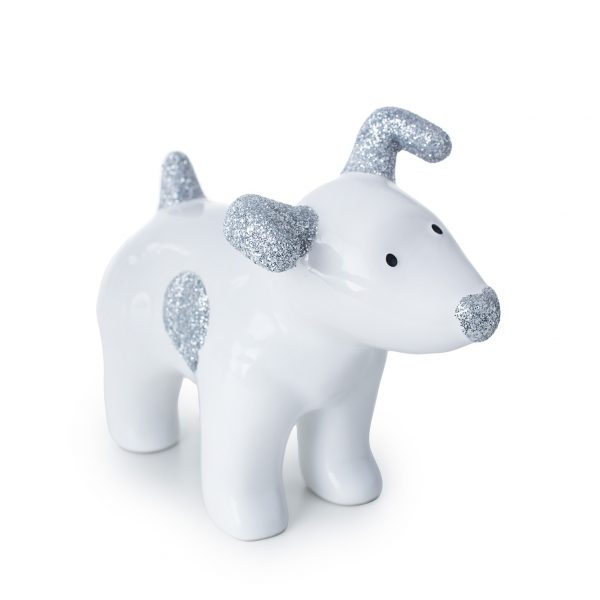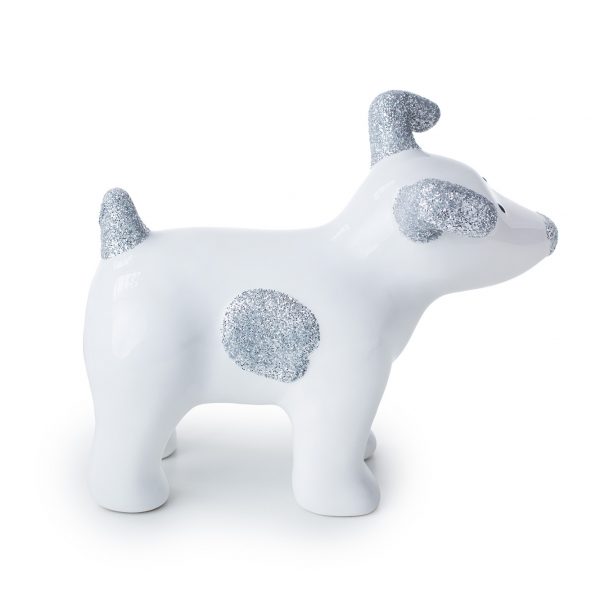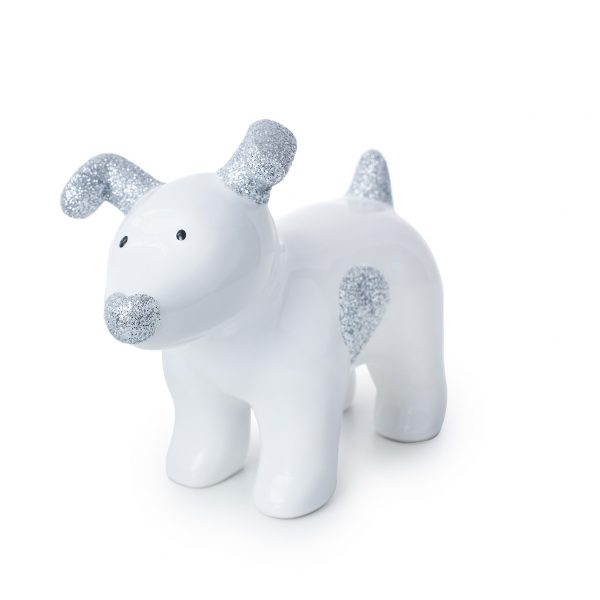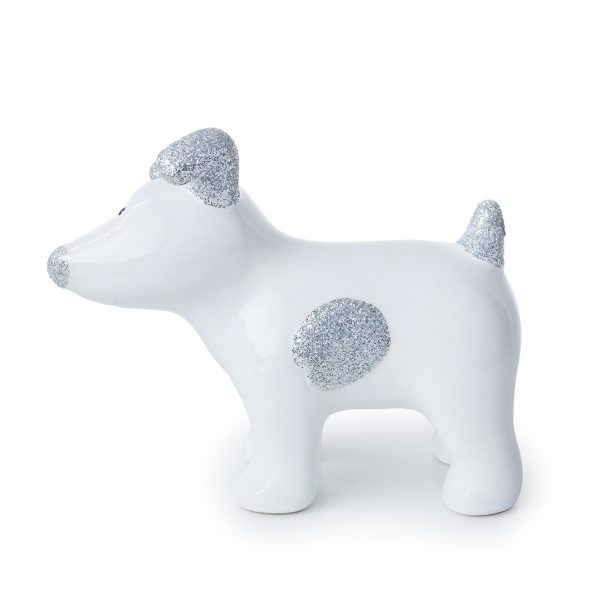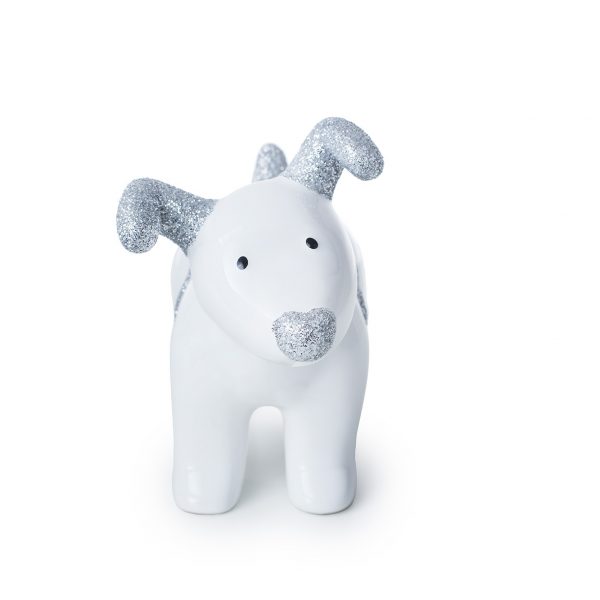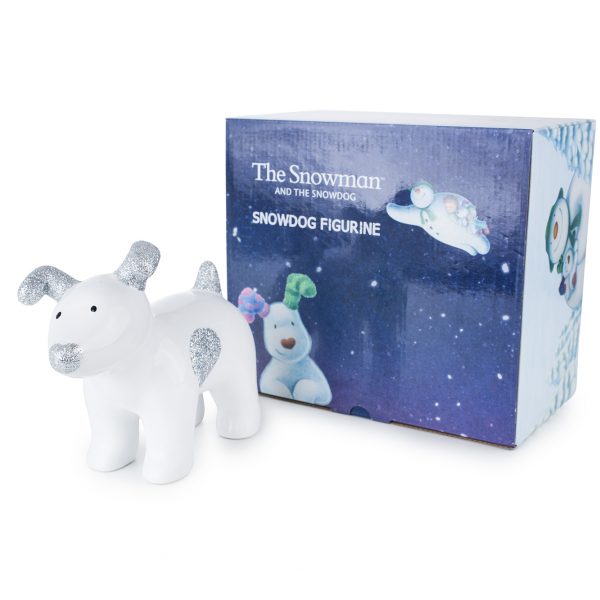 Sparky
£35.00
With bright sparkling flecks of silver glitter Sparky will brighten up any room. This mucky pup has been rolling in glitter and looks ready for a dog pageant. The artist christened his creation Sparky – a popular dog's name and an inevitable choice for a creature so sparkly.
Sparky
£35.00
The feel good factor
An agreed proportion of the sale of the Snowdog figurine is paid to the nominated charity to support their vital work.
552 in stock
We accept the below payment methods
The Snowdog figurines stand alert with lively and expressive ears, made from ceramic they're lovingly hand-crafted and hand-finished with designs by Wild in Art selected artists. Small variations are to be expected and are part of the figurines unique charm. Snowdog figurines are not toys. They are designed for display rather than play. Not suitable for children under 5 years old and contains small parts.
Dimensions
The Snowdog figurines stand proud at 16cm tall, 9cm wide and 18cm long the perfect proportions for any solid work desk, book case or shelf.
Packaging
Each Snowdog figurine is lovingly packaged in a Snowman and Snowdog branded gift box at 14cm tall, 25cm wide and 22.5cm long. To protect your branded gift box it is parcelled up in another mailing box ready for delivery. The mailing box is 26.5cm wide, 15.7cm tall and 24.8cm long. So they're not small, but are pawfectly formed.

Meet the artist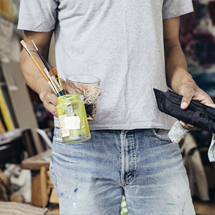 David Sith
David Sith is an artist with a wanderlust for travel and exploration. Travel fuels his imagination and inspires many of his designs. David Sith typically works with oils and acrylics on canvas but for his Snowdog figurine design he decided to go wild and use glitter on specific sections of the Snowdog figurine. His Snowdog figurine is aptly named Sparky.