Snowdog Auction Results!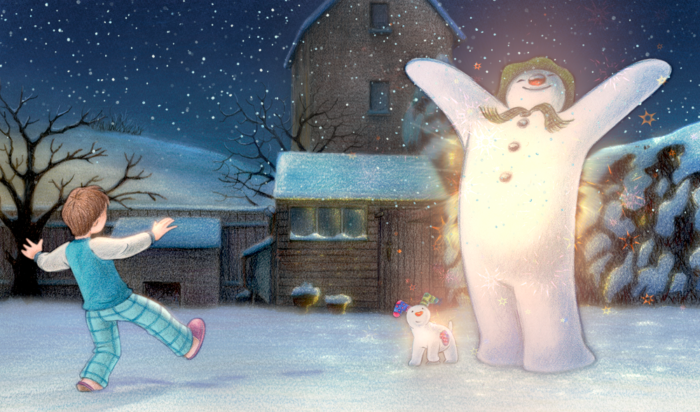 Snowdog Art Trails raise almost £600,000 for local charities
This autumn Wild in Art brought the magic of The Snowman™ and The Snowdog to the streets of the UK with two Snowdog Art Trails in Tyne and Wear and Brighton. Partnering with local charities in both regions, the Snowdog Art Trails raised not only awareness but vital funds for St Oswald's Hospice (Great North Snowdogs) and Martlets Hospice (Snowdogs by the Sea).
After 3 months on the streets of the North East and Brighton, the Snowdog Art Trails culminated, last night, with the hugely anticipated Snowdog auctions at the Sage Gateshead and the Brighton Dome Corn Exchange. Both events were streamed live and watched by hundreds of bidders and interested onlookers' eager to see the Snowdog sculptures find their forever homes.
Highlights of the evening include the sale of Brighton's Royal Pavilion interior-inspired Snowdog called 'Max' designed by Sarah Arnett reaching a huge £22,000, and the mosaic glitter ball 'Disco Dog' by Natalie Guy in Gateshead reaching a mighty £9,200. In total both Snowdog auctions raised almost £600,000 for St Oswald's Hospice and Martlets Hospice.
Charlie Langhorne, Director of Wild in Art attended the Brighton auction and said:
    "The Snowdog auction was a huge success and the atmosphere was electric! We're hugely grateful to all involved to have achieved such an incredible result, raising much needed funds for two fantastic charities."
Damian Treece Brand Manager for Snowman Enterprises at Penguin Random House attended the Newcastle auction and said:
"Wild in Art has put together the most fantastic experience for the public to enjoy this winter.  We are hugely grateful to everyone involved in the Snowdog art trails, from the artists who created such creative and distinctive sculptures, to the generous sponsors, the project teams at both hospices and the legions of volunteers and participants. We have been overwhelmed with the dedication and passion that everyone has shown to strive to raise as much money as possible for two very worthy and deserving causes."
For those not looking to spend in the thousands Wild in Art have also produced a range of collectable Snowdog figurines, miniature versions of their street sized relatives, The Snowdog Classic, Roodle, Gizmo, The Snowbrador and more are available online at: www.snowdogarttrails.co.uk/shop
Watch this space for more Snowdog Art Trails planned for 2017!