Our brand spanking new website!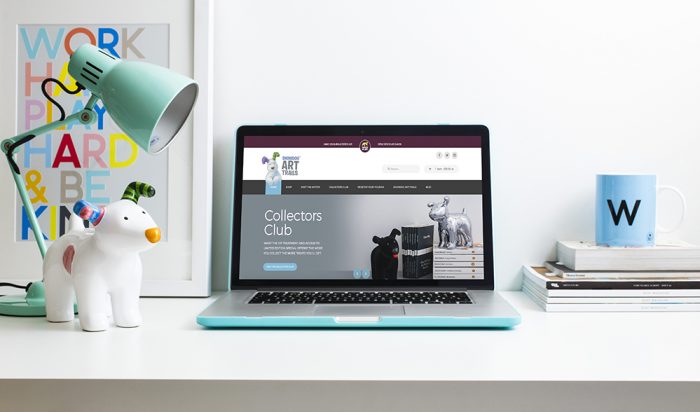 Welcome to the Snowdog Art Trails brand new website! Brought to you by Wild in Art this is the home to Snowdogs big and small, here you'll find all you need to know about the Snowdog Art Trails, Snowdog figurines and the Snowdog Collectors Club!
Snowdog Art Trails in 2016
We've got two wonderful Snowdog Art Trails happening this year, Great North Snowdogs and Snowdogs by the Sea. Both art trails support the raising of vital funds for St Oswald's Hospice in Newcastle upon Tyne and Martlets Hospice in Brighton. If you're in the local area why not head over to visit them and download the apps to unlock rewards/trophies as you go.
We'll also keep you posted with news and updates about more exciting Snowdog Art Trails we've got planned for 2017.
Snowdog figurines!
Can't visit the Snowdog Art Trails? Well, now you can bring the magic of the Snowdog Art Trails into your own home with Snowdog figurines available to buy from our very own Snowdog shop.
Snowdog Collectors Club
If that's not enough you can also join the FREE
Snowdog Collectors Club
. We'll keep you up-to-date with all the latest Snowdog news big and small, give you the VIP treatment with access to limited edition special offers and competitions and the option to register your figurines – the more you collect the more rewards you'll get! If you want to be part of the Snowdog Community sign up the
Snowdog Collectors Club here
.