Snowdog under the Sea – New Release!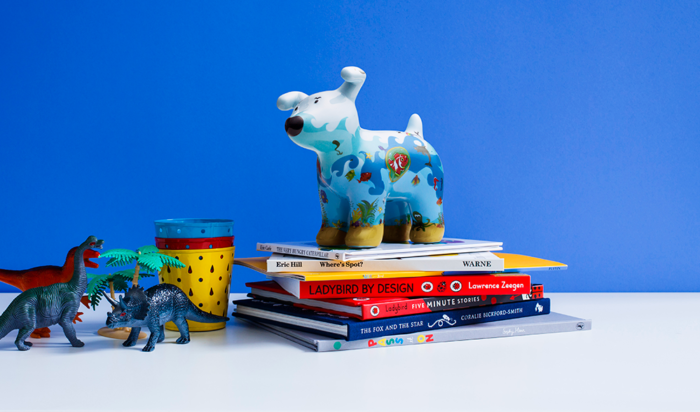 We're pleased to announce the launch of Snowdog under the Sea – the figurine version of Lynne Bannon's Under the Sea Snowdog sculpture created for Snowdogs by the Sea and sponsored by Sea Life Brighton.
To celebrate the launch of this new Snowdog figurine we speak to artist Lynne Bannon about her inspiration.
——
Tell us where you're based and what you do.
I live in Albourne, Sussex and as well as being an artist, I am a Marketing & Office manager for a LED Screen supplier. I also run my own Jewellery business, making and teaching the craft.
What first got you into visual arts?
I've always loved craft. Thirteen years ago I gave up a food buying job at a large high street supermarket chain to go back to college full time and learn how to make precious metal jewellery. I have enjoyed creating ever since.
How would you describe your artistic style?
I love colour, and so most of what I produce whether it be art or jewellery involves plenty of vibrant shades!
What's the concept behind Snowdog under the Sea?
Thinking about the Brighton location I knew my design had to involve plenty of sea life and when it was chosen to be sponsored by Sea Life Brighton, it was a perfect fit. I feel very proud each time I see it and am so proud the design has been translated into the Snowdog under the Sea Snowdog figurine for people to have in their own homes.
What do you like about working with Wild in Art?
Wild in Art projects are just such a win for everyone involved. They bring so much joy to communities, funds for important charities, as well as giving artists an opportunity to create. It has been an absolute pleasure to be involved with them.
Do you have a favourite Snowdog and why?
Having decorated a Snowdog, I loved every minute, but I know how long it can take, and so I appreciate the time spent on all of the Snowdogs on display. Each time I see Disco Dog I am in awe of the time and precision of placing every single glass mosaic square. It is a beautiful piece of art and for me, it's the favourite.
——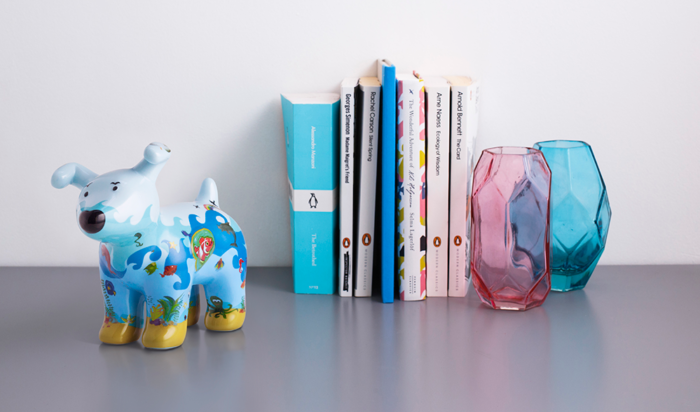 Like Lynne Bannon's artwork? You may just like her jewellery too. Have a look at Lynne Bannon Jewellery.