Meet Designer Jane Anderson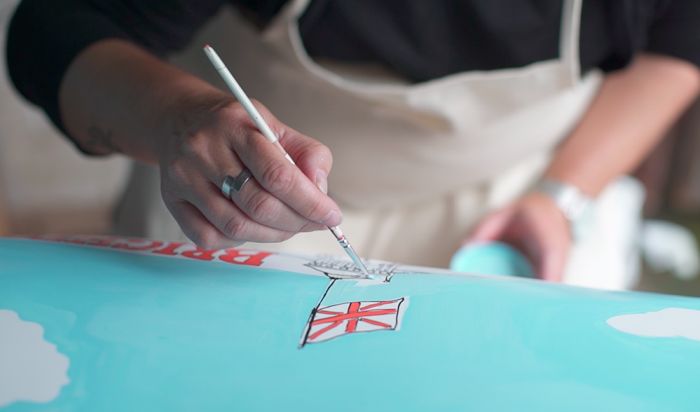 Meet artist and designer Jane Anderson (Currentstate) the creative behind several Wild in Art sculptures and discover why Snowdogs by the Sea is particularly special for her.
Tell us where you're based and what you do
I'm Jane Anderson, a multi-disciplinary creative based in Birmingham. My creative practice spans graphic design, illustration, photography and fine art. I also teach Graphic Design at Birmingham City University.
What is your creative process from concept to completion?
My creative process always starts with research, then initial pen and paper ideas through to rough colours. If I like the scamp I will then take my rough onto the computer to start to develop it further. I work in paint, pencil and create colourful digital illustrations that are inspired by all things flora and fauna. I love to draw birds, flowers and I'm a little bit obsessed with hand drawn type.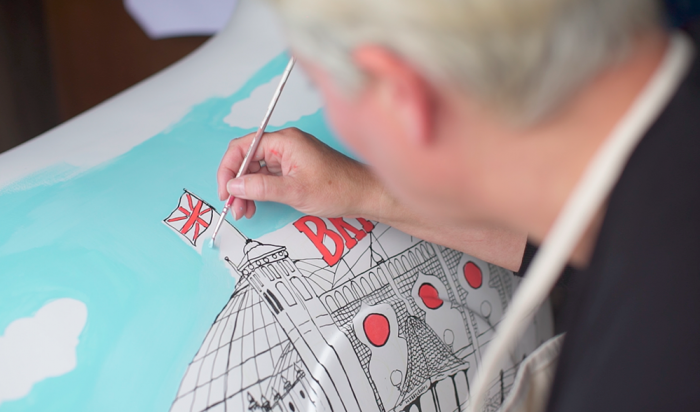 How did you get involved with Wild in Art
I first got involved with Wild in Art when I was selected to design two of the Big Hoot owls. I was blown away by the whole project, particularly how it captured the public's imagination and how much they raised for the children's hospital. I've since been involved with several other Wild in Art projects including the Meadowhall Hearts, Christmas Big Hoot, Pig's Gone Wild, Snowdogs by the Sea, The Big Read Book bench and I've just completed a Big Sleuth Sun Bear.
Which Snowdog did you design and what's the concept?
My Snowdog was named 'Frank' by my sponsors Bill's and the design was inspired by iconic Brighton Landmarks from the Grand Pavilion to Brighton pier. I worked from photographs from my many visits to Brighton. I also got engaged on Brighton Beach so it has special memories for me.
What do you like about working with Wild in Art?
I love that Wild in Art projects can inspire whole communities to get involved, get out into the city and see art. The public art trails give families endless hours of fun and education. And at the end of the trail raise incredible amounts for charities. It's a brilliant concept and I feel privileged to be involved in so many.
What's your earliest memory of The Snowman and The Snowdog?
I was 10 when The Snowman first came out and have loved it ever since.
Raymond Briggs is a hero illustrator of mine and I watch it every year without fail at Christmas. It just sums up that magical feeling of Christmas Eve.
What's your favourite Snowdog?
I like the disco dog sculpture. I like so many of the Snowdog figurines, Sparky, Arthur, Gizmo, Classic. I can't choose. I like them all.
What advice would you give new artists?
Art plays such an important role in society and is a great way of bringing people together. Public art projects like Wild in Art not only give you a chance to get your own work into the public eye but gives you the opportunity to get involved with the community.
Love Frank? Then check out Jane Anderson's Currentstate website.
Update 1/12/2020 some links have been removed as they are no longer active.