Arthur
£35.00
Designed by artist Jeff Rowland who is well know for his paintings of couples caught in the rain. For this particular canvas, he creates a snowy scene for his trademark couple. Arthur is named after Rowland's late father, who was cared for by St.Oswalds Hospice. Arthur is designed in memory of Arthur Rowland.
Arthur
£35.00
The feel good factor
An agreed proportion of the sale of the Snowdog figurine is paid to the nominated charity to support their vital work.
Out of stock
We accept the below payment methods
The Snowdog figurines stand alert with lively and expressive ears, made from ceramic they're lovingly hand-crafted and hand-finished with designs by Wild in Art selected artists. Small variations are to be expected and are part of the figurines unique charm. Snowdog figurines are not toys. They are designed for display rather than play. Not suitable for children under 5 years old and contains small parts.
Dimensions
The Snowdog figurines stand proud at 16cm tall, 9cm wide and 18cm long the perfect proportions for any solid work desk, book case or shelf.
Packaging
Each Snowdog figurine is lovingly packaged in a Snowman and Snowdog branded gift box at 14cm tall, 25cm wide and 22.5cm long. To protect your branded gift box it is parcelled up in another mailing box ready for delivery. The mailing box is 26.5cm wide, 15.7cm tall and 24.8cm long. So they're not small, but are pawfectly formed.

Meet the artist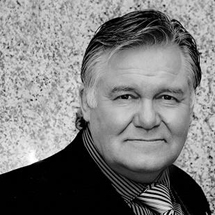 Jeff Rowland
Jeff Rowland is an established contemporary artist based in the UK on the north east coast near Newcastle-upon-Tyne. He traditionally uses oil paint and is most famous for painting couples caught in the rain. His work can be found in Castle Galleries across the country. Jeff Rowland designed the Snowdog figurine Arthur in memory of his late father Arthur Rowland, who was cared for by St Oswald's Hospice.